Historical Type: Historic dates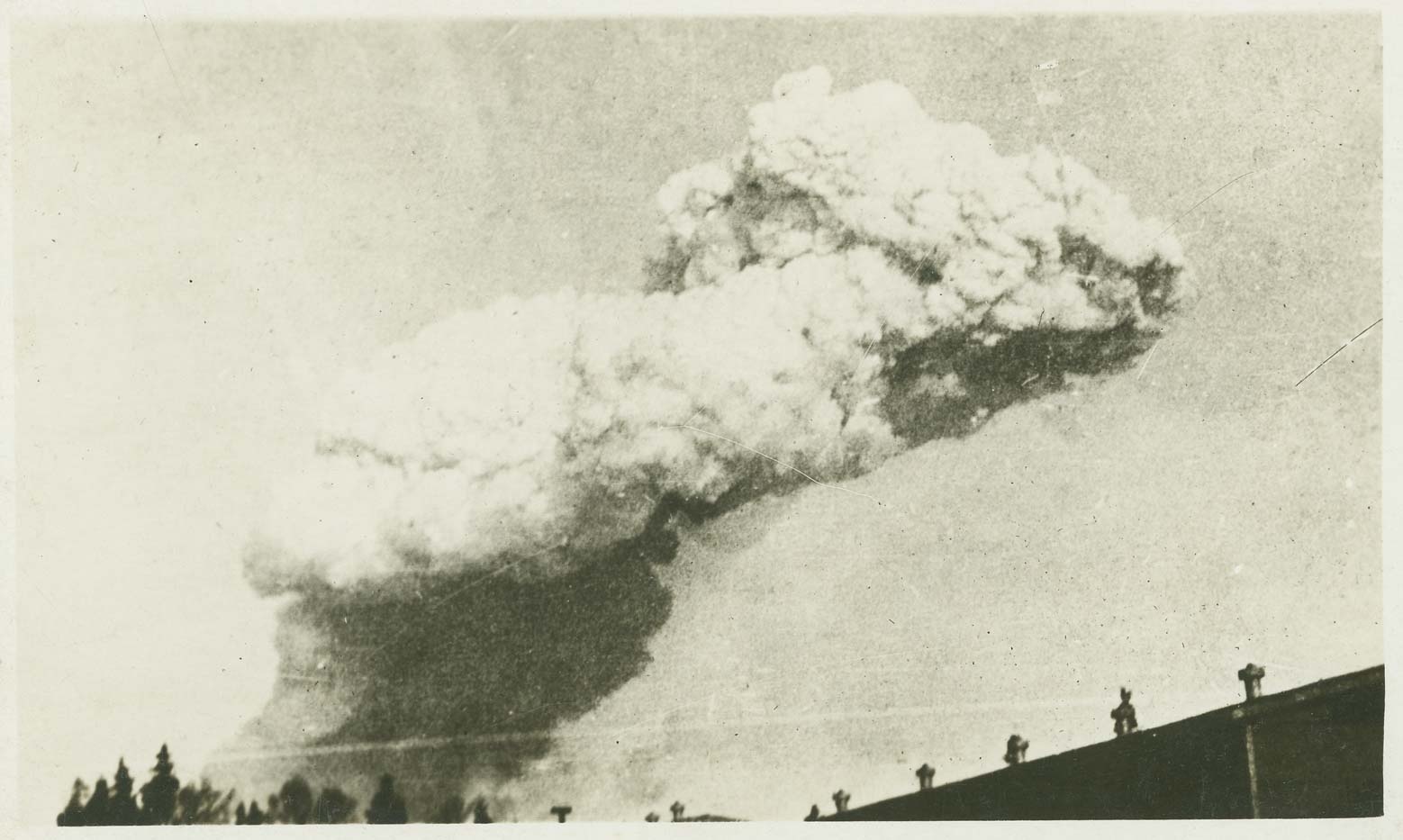 _

In this treaty, drawn up during the Paris Peace Conference and signed on this day in the Hall of Mirrors of the Château de Versailles, the young Weimar Republic admitted its responsibility in the First World War and accepted the consequences. On page 215 of the Treaty, delegates Charles Doherty and Arthur Sifton signed for Canada, beside the signatures of …

A Canadian Expeditionary Force of 4,192 men left for Siberia to reinforce Allied units alongside a volunteer army of Imperial loyalists fighting the Bolsheviks. At Vladivostok, their function was mainly to keep order, and only 100 Canadians went to join the 1500 British soldiers stationed at Omsk. The force fought few battles but took care of the administration of Allied …

The Canadian Corps returned home under difficult conditions, in ill-equipped vessels. Only two Canadian ports were free of ice: St. John and Halifax, which was still recovering from the ravages of the explosion. The trains that met the soldiers could not hold them all. Discontent increased and a few untoward incidents occurred, obliging the British authorities to expedite the Canadians' …

Wilhelm II had just abdicated and fled to Holland. The Armistice marked the end of the fighting on November 11 at 11 o'clock in the morning. Barely two minutes before, at Ville-sur-Haine near newly-liberated Mons, the last soldier of the British forces to be killed was Canadian George L. Price.

Compelled to surrender, Austria-Hungary signed the armistice of Villa Gusti at Padua, in north-eastern Italy. Combat on the Italian front ceased the next day at 3 p.m. Another empire, after those of Russia and Turkey, had fallen.

At Moudros on the Greek Island of Lemnos, the Turks signed an armistice with the Allies. The Ottomans gave up their empire, which was dismantled. Borders which still exist today were drawn. The former Arab territories of Syria, Palestine, Lebanon, Iraq, and Arabia, with their fabulous oil resources, would be officially placed under British and French mandates by the Treaty …

A series of bloody battles allowed the Allies to break the German lines. During 100 memorable days, the Canadians showed their valour. They began with a stunning victory at Amiens on August 8, later described by General Ludendorff as "the black day of the German army," continuing as far as Mons, a Belgian city that was liberated on the last …

"Grey morning, later lovely sunshine. Baby has a slight cold… Tatiana stayed with me and we read: Book of the Prophet Amos…Every morning, the Commandant comes to our rooms… 8 o'clock supper… Played bezique with Nicholas. In bed at 10:30 PM. 15 degrees." Miraculously preserved, these were the last words Tsarina Alexandra wrote in her diary, a few hours before …

Preceded by the Wartime Elections Act, a new law gave the vote to white women over 21. Native-Canadian women, and women of Asian origin or from countries at war with Canada remained excluded. Adopted by Parliament on this day, it went into effect on January 1, 1919.